What is a Building Warrant of Fitness (BWoF)?
Wormald is able to assist in sourcing the BWoF for your building, as required by law through your local Council. A BWoF is an annual statement that confirms specified systems such as sprinkler and alarms systems in your building have been maintained and checked for the previous 12 months.
It ensures that the specified systems in your building are maintained, inspected and reported on. Not only is this a legal requirement but it provides reassurance to your building occupants, customers, visitors and community that your building's safety systems are up to standard.

The compliance schedule lists the specified systems operating in a particular building, and the building warrant of fitness is an assurance that the specified systems have been inspected and maintained, and are continuing to operate as installed. A current copy of the BWoF (form 12) must be displayed publicly in the building, and another copy must be sent to the Council each year on the anniversary date for the building warrant of fitness.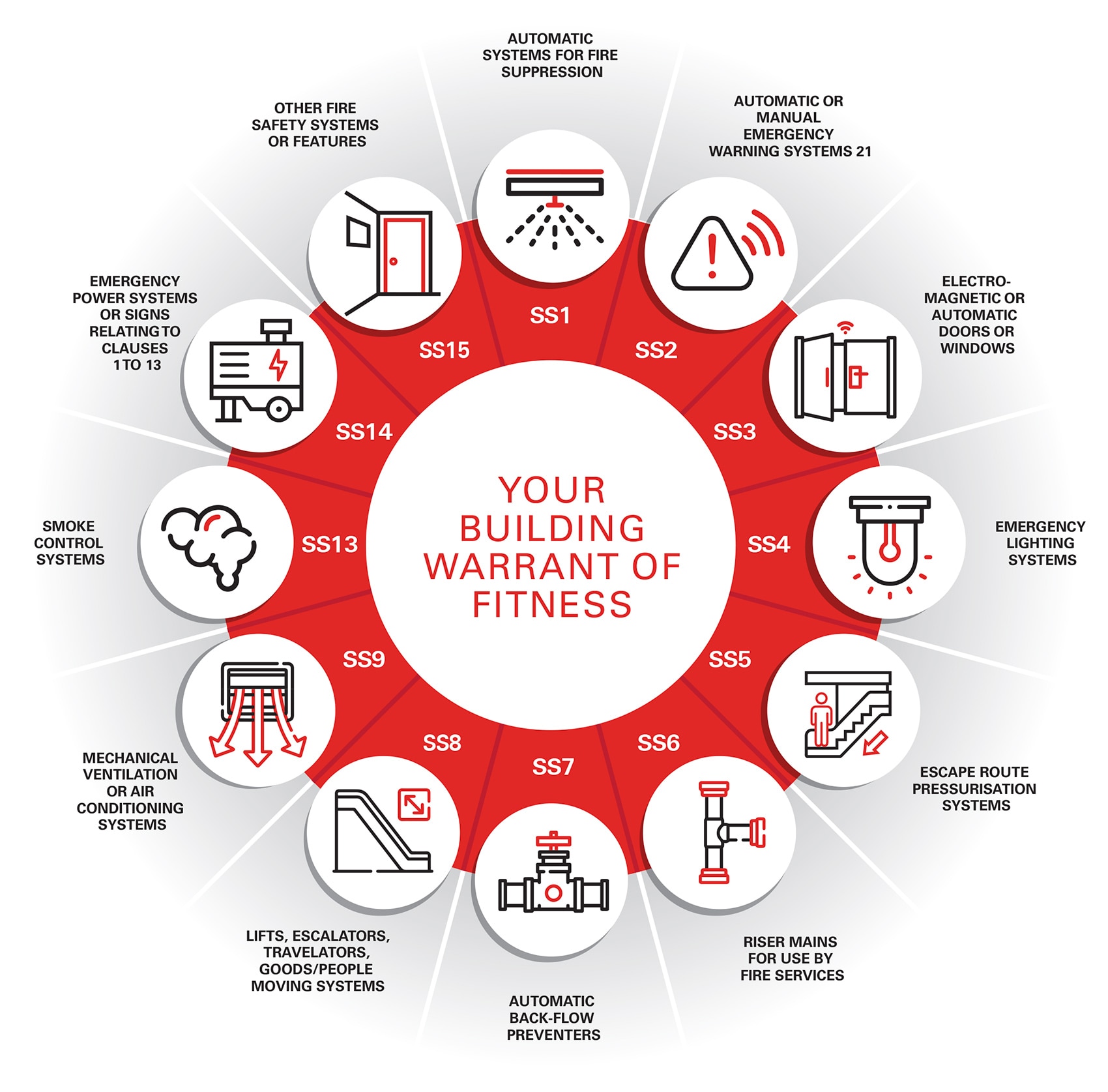 The BWoF must be renewed by the building owner annually on the anniversary date. Once satisfied that the specified systems have been maintained as per the compliance schedule, the independent qualified person (IQP) supplies an annual certificate (Form 12a) for the system to the building owner. These must be attached to the BWoF.

Wormald has an experienced team of staff that are qualified as an IQP and can carry out these inspections for you.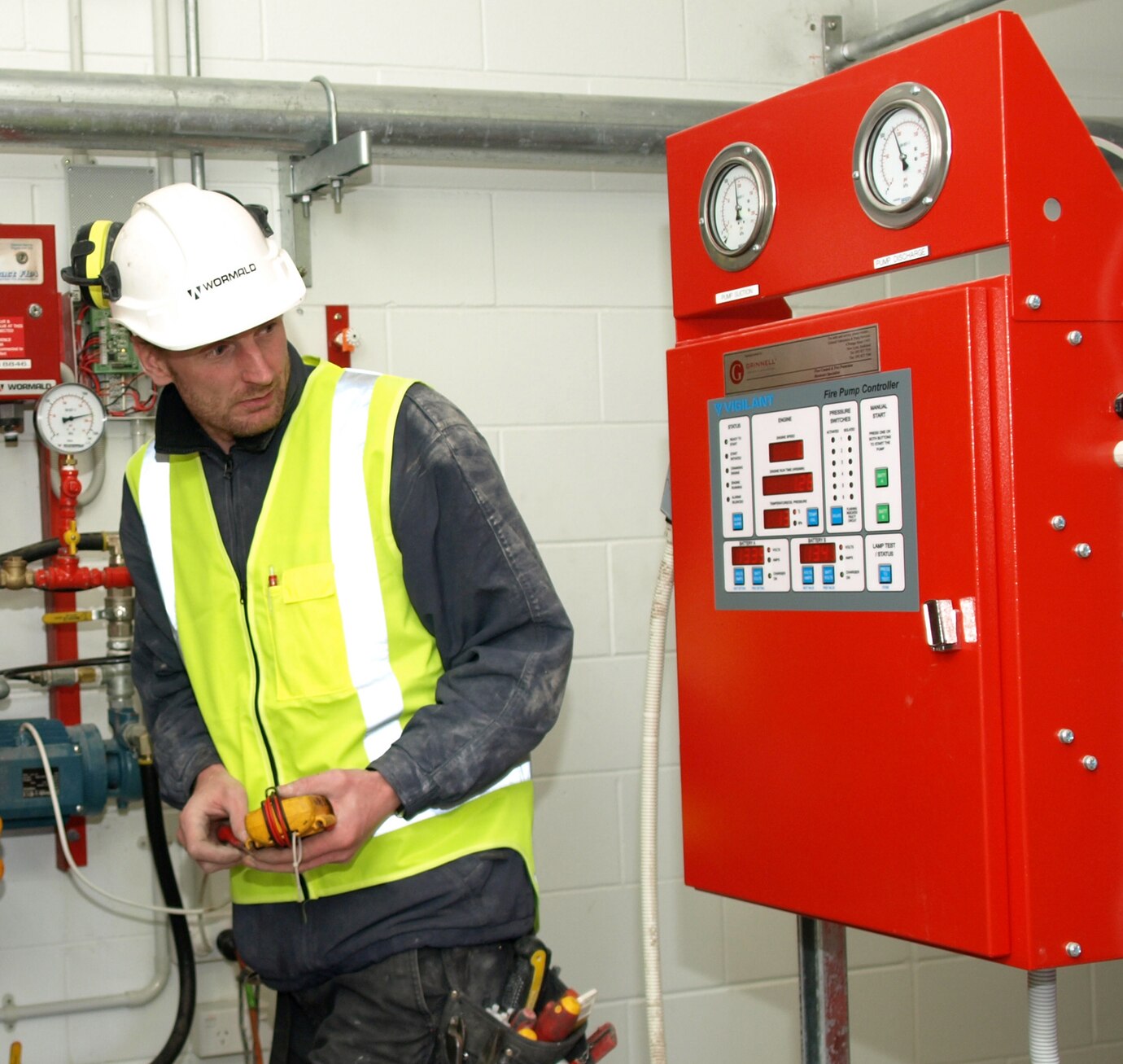 Routine Inspection, Testing, Service and Maintenance
On call 24/7, our service technicians are trained to test, service and maintain your equipment to help ensure it fully complies with relevant building codes and regulations. Using patented testing and servicing technologies, combined with the latest mobility device technology we can provide a wide range of services including maintaining other manufacturer's equipment. Our expertise extends across a range of fire alarm system and interventions including;
Fire hose reels and extinguishers
Fire alarm systems
Hydrant systems
Fire sprinkler systems.
Backflows
Emergency lighting systems
Gaseous fire suppression systems
Foam systems
Restaurant Suppression systems
Dry, Pre-action and Deluge systems
Anti-freeze systems
Vehicle suppression systems
Certification and Quality
As the leading fire protection specialists in New Zealand, Wormald are involved in standard and committee meetings across the fire protection and building compliance industry. This ensures Wormald are at the forefront of compliance in relation to service delivery and New Zealand building compliance. Whether it's regular testing and maintenance of fixed fire systems or portable fire equipment, our products and services comply with all New Zealand regulations and certifications.
Wormald is ISO9001:2015 accredited, and are dedicated to quality, efficient and consistent service delivery.
Wormald conduct stringent checks of portable fire equipment in accordance with New Zealand Standard NZS4503 Hand Operated Fire Fighting Equipment.
Wormald technicians are among the most skilled and certified in the industry. We have access to IQPs for all Specified Systems we are contracted to service, registered with the local councils throughout New Zealand from SS1 to SS16.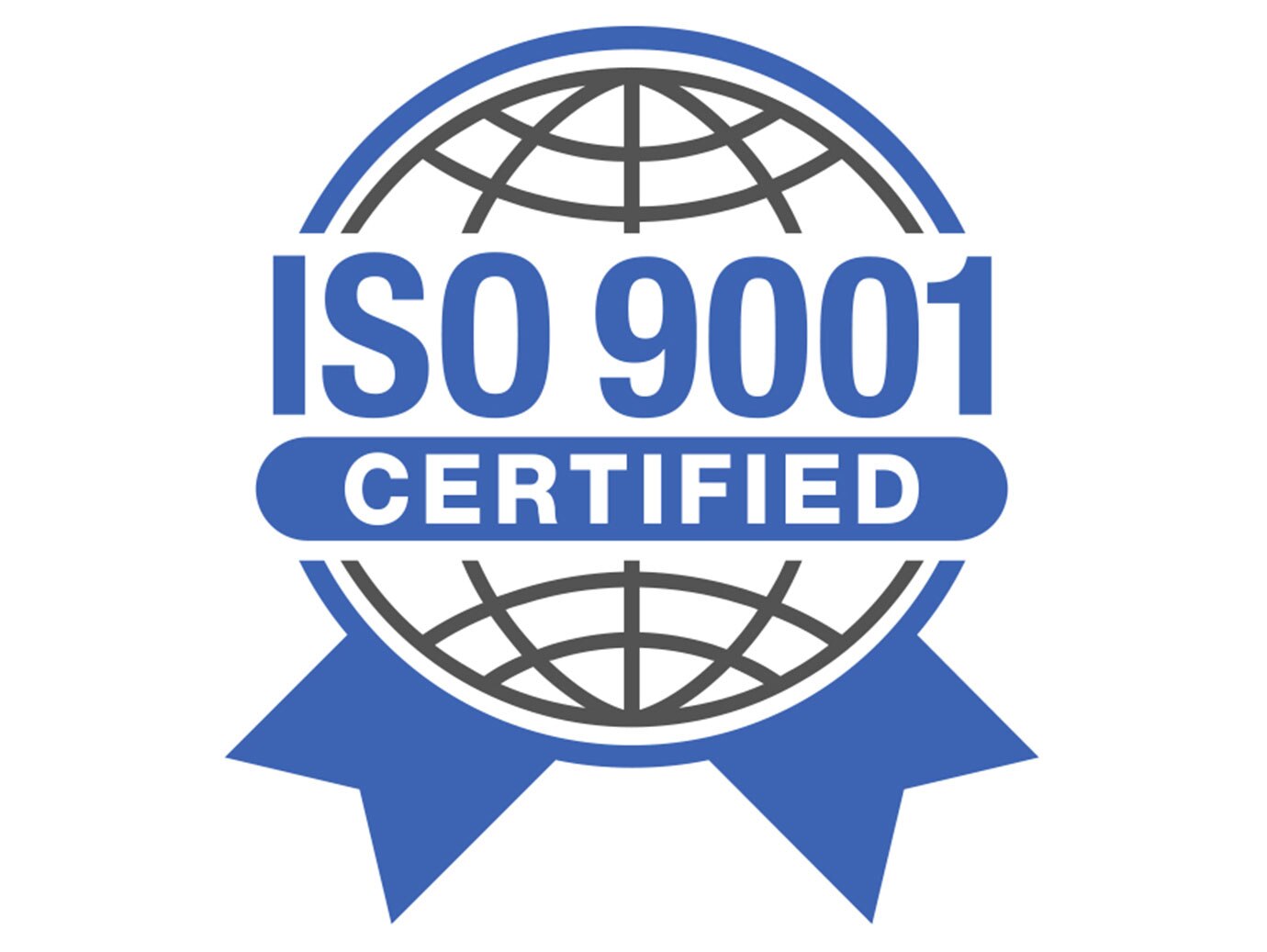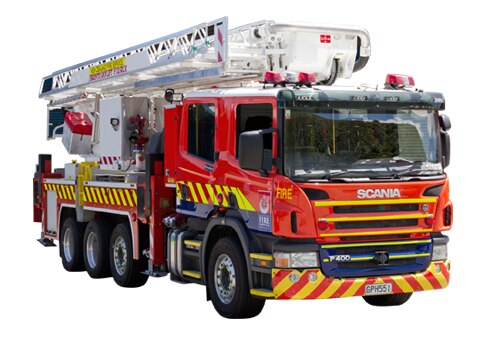 Fire Alarm Monitoring
Wormald can facilitate the fire monitoring setup for different types of buildings and businesses. From the smallest neighbourhood shop to the largest retail centres, from workshops to warehouses, from car parks to the largest high-rise buildings. Ongoing fire monitoring costs can be built into the service agreement with Wormald.
Trial Evacuations
Trial Evacuations are the responsibility of building owners as required by fire safety regulation in 2017 that has been enforced by the New Zealand Government. The Fire & Emergency NZ Act requires owners of relevant building types to ensure regular trial evacuations are completed at least once every 6-months. Wormald has trainers across the country who can facilitate trial evacuations for your site and submit the required paperwork to Fire & Emergency NZ.
Learn More