Provide a Gift that Puts your Customers First
Putting your customers first means putting their safety first. Provide your customers with a gift that is tangible and long lasting, helping to protect them, their families and their homes. The First National Home Safe Kit is the ideal gift to provide to vendors, purchasers, landlords or tenants.
Your First National Home Safety Kits includes:
• First National branded easy to carry Home Safe Kit box

• 1 x 1kg ABE Powder Extinguisher

• 1 x Photoelectric Smoke Alarm

• 1 x Fire Blanket (1m x 1m)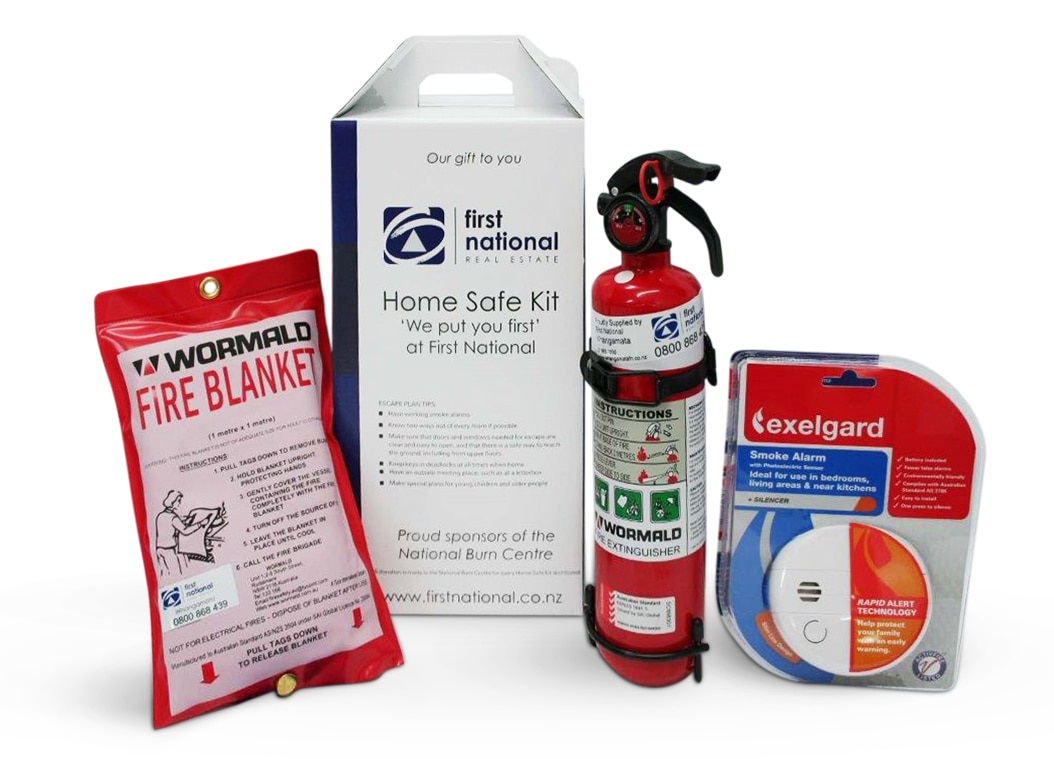 For additional assistance please contact Jamie Shaw on 027 240 1170
Order Form
Simply fill in the required details below and our team will be in touch within two working days.